Posted on 8/5/2016 at 10:01:35 PM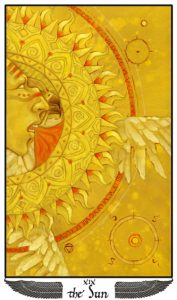 Hello! It has been quite a while since I have written here. Been so darned busy these days, tho! "Whatcha been up to. Gypsy?" many ask. Well, let's see…
Finally settled into our new place – we absolutely love, love, love Daytona Beach! Love the peeps! Love the vibe! Love the town! This town has everything! But most of all the lovely folks who live and visit here! Really love our new little house, too! What more could one ask for?
Store's been open since January and it's going great! Summer time aka *Walking on the Sun!*   is a challenge, to say the least, as this has been the hottest summer we've had for a while. Temps are mid to upper 90s, which is pretty normal as far as I'm concerned & is status quo for the deep South. It's the consecutive days without rain that have been making it real Dog Days for everyone. So, we shake the rain stick and dance a jig! Gentle, soaking rains, please?
Then, there's readings. Then writing. A lot. Then, reading. Sewing. Knitting. Making. Busy! Keeps me out of trouble…  😉
General Election less than 100 days. Please keep your hands and feet *IN* the ride at all times. Thank you! 😀
Hope everyone out there has been having an awesome summer! Watch the Fire in the Sky as we so lovingly regard our beautiful Sun! Promise to write more when I can find the time! Have fun! Be safe! Love you all!