Posted on 5/13/2014 at 8:40:17 PM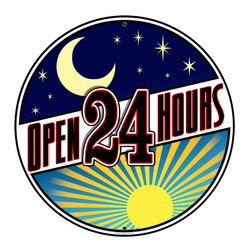 Well…finally! I have finally set up shop here on WordPress just like I have been wanting to for a very long time! Over the next days and weeks I will be adding things to the shop for your perusal and enjoyment. Please bear with me as I learn the software and get used to the ecommerce environment. Before ya know it, there will be so many goodies here it will make your head spin! 😉
I am planning on offering a few different kinds of wares to my shop. Books and one of a kind home made fare including but no limited to jewelry, religious items, mojos & gris gris, curios, herbals, gemstones and the like. The list will be expanded and refined on an ongoing basis. And, as always, if there is anything at all that you are looking for especially, please do not hesitate to contact me either via email at gypsy@sleeping-gypsy.com or phone at 904-829-8677.
I look forward to doing business with y'all!
Until next time…
…Namaste. <3
UPDATE: Well…that didn't go as I had hoped and planned. Oh well, live and learn.
I now have a totally new shopping experience set up for you on my main website that is planted upon my server.  WooCommerce was just not my cuppa tea. But that's ok. It was a learning experience and it really showed me a lot. But now it's time to get back to business! Please visit my shop at  Gypsy's Bazaar! I will be adding things on a weekly basis as time allows. If there is anything that you are looking for in particular please do not hesitate to give me a call at or drop me an email! 🙂