Posted on 3/5/2015 at 5:34:28 PM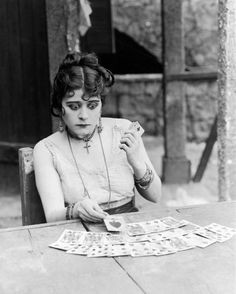 Hello World! Apologies for being so quiet here so far this year. I have been busy…which is a good thing! …but I always have posting here on my daily list of things to do that, at the end of the day, always seems to fall to the bottom. No more! I say…
Over the course of my days I am asked many questions about many different things, mostly pertaining to mediumship, Tarot and other forms of Divination, intuitive arts, religion, the Occult…the list goes on and on. So I was thinking…this is the perfect thing to discuss right here. And so we shall…
So, I have decided to share these questions here along with the answers and opinions that I have gathered over the course of many years of living and doing within the realms of the supernatural, the spiritual and the truly bizarre. While I have a list of questions at hand, I would love to hear from you all! If you have any questions regarding divination, Tarot, mediumship, intuitive arts, psychic gifts, spirituality, conjure, the paranormal or other related topics, please feel free to submit your questions. Simply send off an email to me at gypsy@sleeping-gypsy.com with "Twenty One Questions" in the subject line. (This way I can easily find them from among the scads of other emails I receive on a daily basis.) It is my sincere intention to post here in this category on a regular basis, say once per week, God willing! Please keep an eye on this spot for upcoming postings! Better yet, subscribe so that you don't miss a single thing.
I look forward to this project!
I love you all and wish everyone a most beautiful day!