Posted on 2/27/2013 at 8:36:11 PM
As some of you may know, I find myself intrigued with court cases. Especially where human nature is interwoven into the mix. The complexities of human psychology where emotions come into play and override common sense to the point of stepping over boundaries and causing normal people to do some pretty abnormal things is interesting…even if sometimes it does turn out to be a total train wreck. Enter Jodi Arias.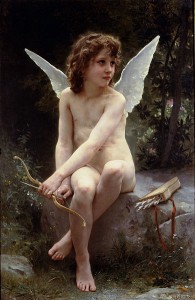 I, like so many others, have been following this case over the past months and years. I must insert the standard disclaimer here: I do not approve of what this young woman has done, unless it truly was a justified self defense, which has yet to be proven or disproven. I myself could not say whether I could harm another even if they were attacking me for my life. But I can say I might be more willing to do so if they were attempting to harm a loved one…husband, daughter, granddaughter, son, friend. Other than that, I really have doubts about my own capacity at harming another for self defense. But this is me. And now we go back to Jodi…
In my practice as a professional reader which spans years and years of experience, I look at this case and can really see the many faces of the many woman whom I have counseled over the years who have been in the same situation: in love with a man hopelessly, to the point where they would do anything to keep them…even abuse. Those who oppose Miss Arias seem appalled that anyone would taint or attempt to slander her victim, Travis Alexander; that he was a pillar of virtue and an upstanding young man who would never ever dream of doing those nasty things. He was a MORMON FOR GOD'S SAKE!!!!! Really? Just look at the Holy men whose stories have come down to us through the ages and right up until this very day, what with priest's scandals and cover ups in the church, please do not pull the "Holy Card", thank you.  I raise an eyebrow at this. No one is perfect. No man or woman is without fault or flaw in this world. So when they tout his virtues I have to wonder at the truth of the matter…that there are two sides to every story, and in this case I would dare say that Mr. Alexander had pissed off  the wrong woman when he decided to womanize Miss Arias. I dare suggest that he was feckless in his dealings with this woman. His error was letting his ego get in the way of his common sense and decency. Of course no one would have seen this side of this man. Pedophiles, sex fiends, serial killers, and the like will never brag to normal folks about who they really are. They lead double lives and keep their sexual fantasies hidden…unless a Little Bo Peep happens to come along.  Jodi is most certainly guilty of being naïve, stupid and inexperienced with the ways of men, of this I can be certain. It is just too bad she didn't have the enlightenment to walk away, to get help and to get love from a decent human being.
There…the 800 pound elephant in the living room has now been discovered…
I have had more cases in my practice than I can count where women have been used, abused and thrown away like so much garbage especially where sex and money were concerned. I listen to Jodi's story and I see the faces of many, many women who have been  abused by unthinking and unfeeling men who just want to have sex, take money and then trash out these poor women without a second thought. And, while I feel her reaction to this predicament was a bit harsh and a tad overkill, I can sympathize with how she felt and why she did what she did. I would have chosen not to react this way, but I truly do see why it happened. It is just unfortunate that she didn't have enough self esteem and self control to not let this man ruin her life.
She is lucky to be in the United States and be afforded a fair trial, even if the death penalty did not help her to choose not to kill this man. (Another pet peeve of mine, which I will expound upon at a later date.)
I used to like to watch Jane Velez Mitchell and Nancy Grace, but lately, in view of this case, I have to say that my feelings about these two female talking heads has soured. Night after night they rant and rave about Miss Arias and what a terrible person she is, while expounding on how perfect and innocent her victim was. They make jokes about how, if the jury is watching their shows – even if it's against the orders of the court not to – how their high and mighty opinions may help to make them "smarter" and more capable of making the right decision and put this young woman to death. Makes me sick to see it. Add in Mike Brooks and his "hard cop" attitude and Vinnie Polatan's constant contradictions, turning away from this train wreck of coverage is not at all hard to do. TruTV and HLN have really hit a new low this time…so much for fair and balanced journalism. Oh wait. That's another can of worms…
Now, don't hate me for being honest. It's a dirty job but someone has to do it, after all. I just hope that society can learn a lesson from this unfortunate and sad state of affairs…such as being kind to each other, men not womanizing and visa versa, thinking about others and their feelings before using and degrading them until they are pushed right over the edge of sanity, following the golden rule: do unto others as you would have them do unto you, and more. I can see why she lost it. Hopefully this will be a lesson to some of those cads out there who don't give a fig about anyone but themselves.
I rest my case…