Category Archives:
Friends…
Friends and collegues of the aurthor of this blog. :)
…and it is a good thing!
Just an update about the store. Last weekend was our final weekend at the St. Augustine Market Place. We had a good run there for six long wonderful years! But as we are relocating to Daytona Beach, Florida, we will also be bringing the store with us! If all goes to plan, we will be reopening  around Christmas time, sometime thereabouts. Or at the latest right after the first of the year 2016. We are so excited! I cannot tell you how much!
In the meantime, I wish to thank all of the wonderful clients and customers who have been with us throughout these first years and hope that they will continue to be our patrons. It has been a beautiful surprise to have all the phone calls and messages of support and approval come flooding in at the news of our advancement up and onward to the next level of success! The whole journey has been truly an inspiration!
As the time draws nearer, I will be sending emails, postcards and phone calls to every client and customer with contact information and news. As always, you can drop me a line, respond right here to this post, or call at anytime for further information. I will also be posting our progress right here to share with all of my dear friends, clients and customers so that no one will miss a thing! This really is a most exciting time!
Thank you again, everyone! We love you all! <3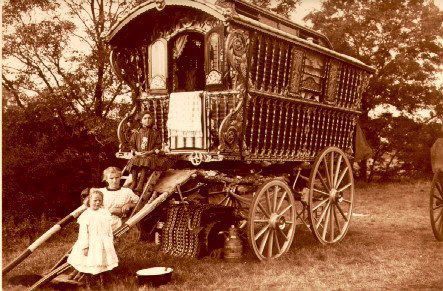 …and a grand celebration it was! I had heard that Saundra Emerson and Gary Broughman had an exquisite place where yoga, serenity, organic gardening and a beautiful lakeside homestead sitting high upon the hill overlooking the calm and peaceful waters were the normal daily fare out in DeLeon Springs in northern/central Florida. But little did I know just how awsome this place really was until I experienced it for myself!
As we drove down to their place early Saturday morning on the 16th of October – the day that the Spirit Celebration was to be held – I felt as if I was going back in time…to the 1960's! Images of Woodstock came flooding in and I squeaked with delight as we entered the property! As we wandered on down the dirt road through the dappled sunlight breaking through the trees, it really was as if we were beginning a journey into another place, another era, where times were easy and the soul could relax and breathe. When the Center came into sight, it was like coming home. The beautiful and serene tree surrounding the lake, the gardens, both floral and vegetable, teamed with abundance, and the rolling hills, spacious pines and the overall feel of the place was one of the most welcoming I have experienced in a very long time.
As we unloaded out gear and entered the expansive lawn and stage area, everyone was friendly, welcoming and helpful. It felt like old home week as old friends an new came by to offer their "hellos" and their helps. It wasn't long before everyone was set up and ready for a fun day filled with music, laughter and good times! The cafe at the main house offered the most wonderful organic homemade fixins for a very modest fee, and the weather that day was absolutely gorgeous with blue skies, a gentle breeze and just right temperatures. There was big music up on the stage for most of the day, with homegrown bands, poetry and spoken word recitations. But here and there all about the property (which is huge!) were little clusters of musicians jamming together and making the sweetest music an ear could ever hear. And sprinkled among the trees and scattered about the lawn were tents where readers, healers, and peddlers of various sundry fare would delight the senses as one strolled by. Crystal skulls, gemstone jewelry, incense and peppermints, hand made one of a kind items and lots of other things were there to be had for very reasonable prices. A very impressive turnout from vendors, readers, crafts folk, musicians and spectators made this an event to remember. My cheeks  hurt from smiling all day! And when all was said and done, after reluctantly calling it a day as the sun set and we readied for home, I could not recall a more lovely time spent on a beautiful Saturday afternoon!
Rumor has it that Bamboo Arts Celebration Center will be having more events coming up starting in January 2011. Keep a watchful eye on this blog and my web page – Sleeping Gypsy – for all the latest updates and developments for announcements for upcoming celebrations at the Bamboo Arts Celebration Center at 4490 Cave Lake Road in DeLeon Springs, Florida. Until then, give them a look see at their web site: Bamboo Arts Celebration Center.
You will be so glad you did…
Until next time…
…Namaste!