Posted on 9/9/2014 at 1:29:32 AM
Hey there! It has been awhile since I have posted, so I thought I would update everyone so as to share what I have been up to, what's happening now and what I foresee coming up on the horizon…
It has been a very hot and busy summer! It has flown by and I feel like I didn't get much done but really it was so very productive! I always set my sights high so as to get as much done as I possibly can, that way at least I can get something accomplished!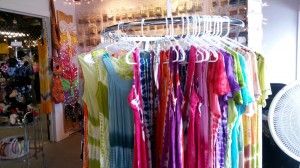 We have been working hard on the store! Getting new things in, having sales to move stuff out. It is a win-win for everyone! The online store here on WordPress was not as productive as I had hoped, so I went back to the old shopping cart and YAY! *Gypsy's Bazaar!* is back, up and working beautifully! make sure to stop in and check out all the stuff we have to offer. With fast and low shipping you are bound to find something to fit your fancy! Feed back is always welcome so if there is something you want or need just drop me a line and we will try our hardest to get it for you!
October is always a very active time for going on the road and making appearances around our local psychic circles. First, on October 11 we have the Volusia Pagan Pride Celebration where we will be vending wares for the occation. This is the best PPD event every single year and we wouldn't miss it for the world! Mark your calendars if you are going to be in the Daytona Beach area. You won't want to miss this!
Next event is the The Villages Parapsychology Expo that takes place at The Villages, Florida on Saturday, October 25th this year. It is a huge event – the largest in Florida of its kind! – with tons of vendors, 30 readers and a day full of free workshops. Free admission. Food available. Plenty of parking. This will be the fifth year that I have been invited back and it is such an honour to be a part of this event. I will be doing tarot readings and bone readings at prices too good to ignore. Hope to see you there!
New writing projects are in the works and never have I been more motivated than I am now! Keep your eye on this spot for updates as they are made available. I am really excited about this…
Facebook…the little darling…has been a pistol of sorts and always a barrel of monkeys. Not my circus…not my monkeys, I'm afraid. I will probably not be spending as much time there as I find it a distraction from what I love to do most. I'm sure it has its virtues…I'm just at a quandary to figure out exactly what they are at the moment. Needless to say, the negativity outweighs the effort and so I stare at it from a distance in anticipation of the next eruption.  😉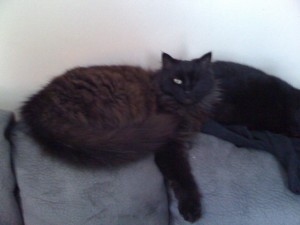 We had a sick kitty a few weeks back. Our beautiful Smokie came down with something horrid and we thought for a few days there that he was just not going to make it. But, as he is a tough old guy, he rallied around and is now back to his old self again! Thank you, Dr. Jennifer, at Shelton's Vet Clinic in Elkton for everything! You are a gifted healer and we love you! <3
I found Smokie at the San Gabriel, California Animal Shelter one sunny day, as I had taken to riding my bike down to the shelter to check on all the orphans down there from time to time. I went in that day and there he was…all confident and sassy, just sure that he would be able to win me over! And win me over he did! He loved to play rough – and still does! – and so it wasn't long before he acquired the nickname "Mini Meanie" not long after he came home with us. He is our boy and we are so glad that he is back to his old self again…
Well, folks…that's about all the new for now. I will be adding more posts to this blog as the days go by covering lots of different subjects. If there is anything in particular that you would like to hear about, please feel free to drop me an email at gypsy@sleeping-gypsy.com. Until then…
…Namaste! 🙂