Posted on 1/31/2019 at 6:54:57 PM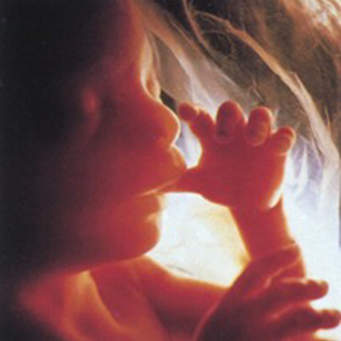 As you can probably guess by the title of this post, I am very much against abortion. I feel that it is evil and an affront to God. If the mother's life is in danger, then cases such as these should be addressed individually and on a case-by-case basis. The way abortion has been misused in this country – and the world – is an embarrassment and the most egregious shame to the planet. It is satanic. It is demoniac. It is gravely wrong.
It is distressing to think about. What is most disgusting about this whole situation is how those who advocate for this form of infanticide and genocide cheer and jump up and down over the possibilities that this heinous act brings to them. It is abhorrent to me and goes against who we are and what we, as humanity, and what God has designed for us. When I hear of the numbers of babies murdered daily, weekly, monthly, yearly and beyond…it simply boggles the mind.
Only demons kill babies. Think Herod. Think Jesus. Think Kamsa. Think Krsna. Like I said…demoniac.
What is sad is how naïve the women who abort their children are, and how ignorant of the facts of what is going on surrounding the act of abortion in this modern age really are. How Planned Parenthood harvests the body parts, cells and fluids for monetary gain; how the uses of these materials are used to further vanity, capital and power; and how deep down the rabbit hole of sin, degradation and utter ruin our society and humanity has gone. It is distressing to me and so dad for the human race. But for these meager words I am utterly speechless in the face of this evil. That a great many people upon the planet – especially those who reside in my own country – are oblivious, ignorant and could care less about human life is an affront to everything decent and good. All in the name of convenience, irresponsibility, laziness, self-centeredness, lack of consciousness and greed.
I hope and pray that the Higher Powers on the planet and the Universe will right this wrong. Let's hope that all of the poor souls of all these millions of innocent children, all victims of this evil, will be able to leave this horror of these particular experiences behind them, moving forward in future  lifetimes to make our world of Maya a better place for all – including all of the unborn children yet to come.
Thank you for listening…
Hare Krsna!