…the thing that you can't unsee…or the bell that you can't unring.
I get a lot of calls from people, mostly women, who want to "learn" how to be a medium. The notion is amusing to me. Mediumship is something that really can't be learned. The adage that says…"everyone can develop psychic skills. Mediums are born." is true.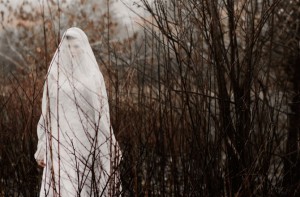 These folks who want to be able to commune with the dead, they think it is fun or a funny game. But I assure you that it is anything but fun or funny. Sensing, as in seeing, hearing and feeling the dead is more serious than anyone but a true medium can imagine. I get calls and requests many times weekly for me to come to a party and command the dead, drawing them up like so many trained lions. It makes me shake my head. I always respectfully decline and they just don't understand that, thinking I am being rude or snobbish. The dead deserve respect just as any living person deserves it. Maybe even more so…
Every once in a while I will get a call from someone who is genuinely being bothered by the deceased. They are just your average person, a soccer mom, an auto mechanic, a secretary, a nurse. They hear the voices or see the shadows of the dead and they think they are loosing it. I gently tell them that they are opening to their own Mediumship abilities and they are dumbfounded! I think they would much rather believe that they really are just a tad touched in the head but they are just as sane as the next person. These are the precious ones, the ones that I help and guide into their new found abilities. For you see, it is the innocent ones who truly have the gift. Those who are humble of heart are the ones who truly open.
Messages can come at all hours of the day or night, startling…unexpected…unsettling, but at the same time comforting them, hearing their messages, validating their existences is really where the rewards lie. Because the miracle is for them being recognized as being alive in the spirit and seen by this dimension, that is a feat of accomplishment for many of those who have crossed over. Recognizing them from this side much less amazing but still a thing to wonder at all the same, for nothing happens without God's designing plan. Just think how you would feel if you got on a plane to travel afar and as soon as you leave their field of vision the living imagine that you exist no more, never to be glimpsed again…when you know that nothing could be farther from the truth. But this is what the living believe. And if you come back from that trip and stand right in front of them they still do not believe, well…that is a sad and lonely thing indeed. This is the way of it for many of our departed. They can see us from where they are but we have a very hard time seeing them generally. And it is distressing to them sometimes. And so it goes.
What I suggest to everyone that will listen is to keep on trying to develop their own unique intuitive skills and not try to focus on just talking with the dead. If your vision remains myopic then nothing will come of it but disappointment at the failure. If one is meant to open then it will happen, and most of the time when one least expects it or is not even really trying at all. But remember this…it is not something that you can forget, unlearn, leave behind or turn off like a switch upon the wall. For mediums are born with the ability and open to it when they are ready. Watch for the signs. Work on the interior journey of the spirit. That is when you will finally recognize your true calling.
It says in the Bible…"For to one is given through the Spirit the utterance of wisdom, and to another the utterance of knowledge according to the same Spirit, to another faith by the same Spirit, to another gifts of healing by the one Spirit, to another the working of miracles, to another prophecy, to another the ability to distinguish between spirits, to another various kinds of tongues, to another the interpretation of tongues." (1 Corinthians 12:8-10) All one can hope to do is keep the candle burning in the window for our loved ones in spirit to see. They will come to you and you will see and hear them if it is truly meant to be. So the money that you might spend on mediumship class after mediumship class and give it to the poor. Have faith and watch for your true gifts to emerge. They are closer to the surface than you could ever imagine…